Posted Thursday, February 26, 2015
Apollo 8 photographs Earthrise from moon's orbit.
December 24, 1968
             Posted Wednesday, February 15, 2015
Snow Scene, Loch Raven Reservoir
I recently reworked this image.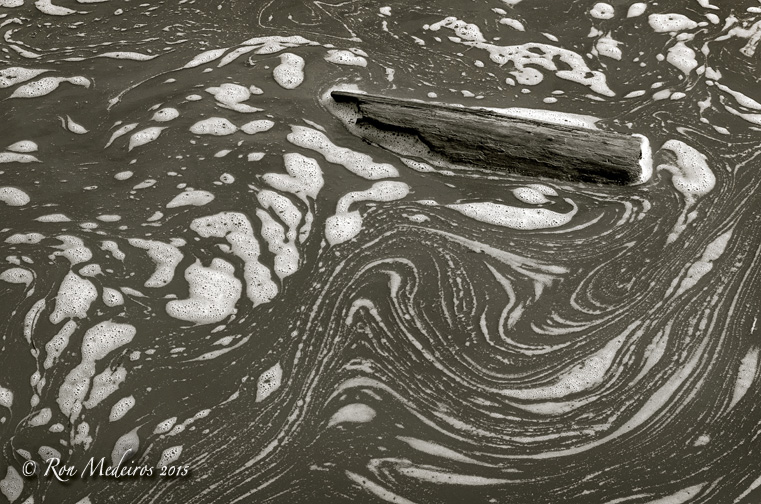 Swirls And Driftwood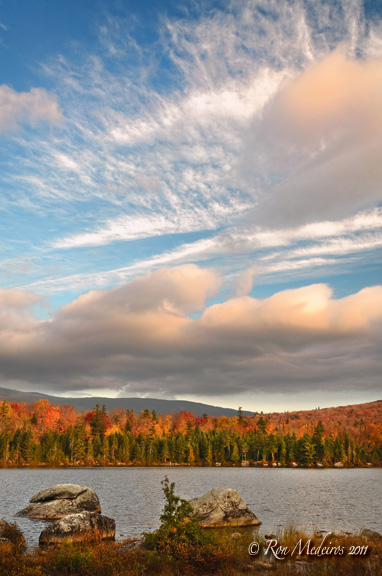 Sky Over Sandy Stream Pond
Baxter State Park, Maine.
Click image to enlarge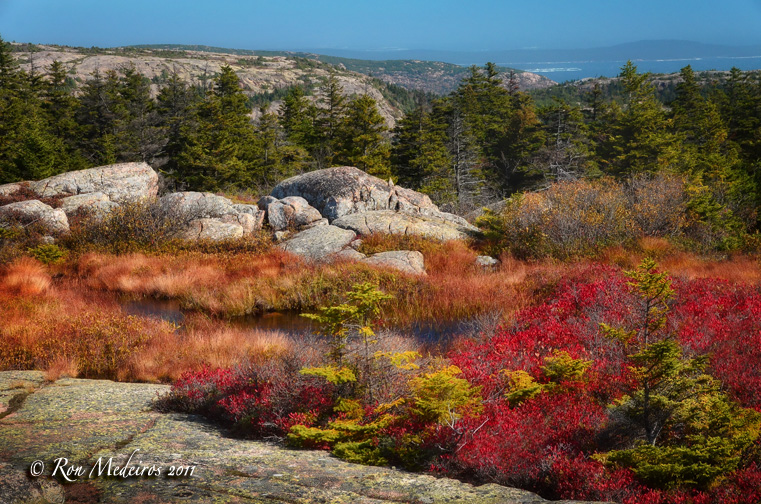 Colors On Pemetic Mountain
Acadia National Park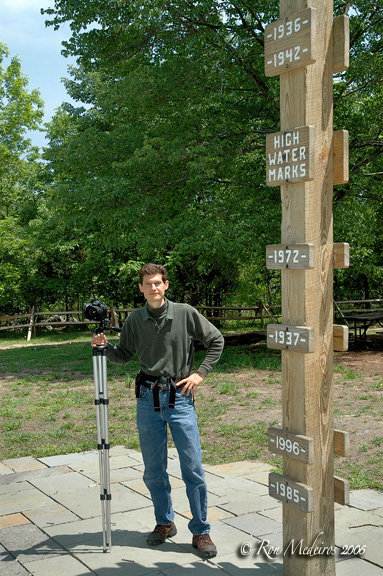 High Water Marks, Great Falls State Park
Click image to enlarge and zoom
This is the high water marks post at Great Falls State Park. The normal water level in the river (behind me) is about 80 ft below where I am standing in this photo. The river valley is about two hundred yards wide at this point. It is hard to imagine that much water moving through here at flood stage.
A Photojournalistic Essay:
The Chesapeake Bay, Smith Island Collection
My Latest Work Blog is seasonally updated with new photographs. And my Featured Photograph page showcases a different photograph daily. Come visit the darkroom again for more eye candy. There's nothing more enjoyable on the web than a good photo blog.
I am pleased to share Makeshift Darkroom with you.
Ron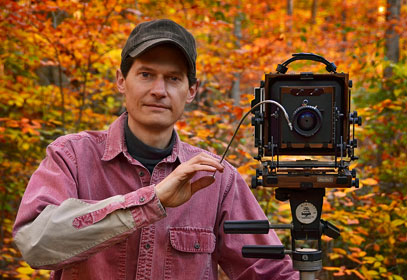 MORE PHOTOGRAPHS IN THE ARCHIVES
If you are new to Makeshift Darkroom you can see what you have missed in the Latest Work archived "Back Issues."
^
Top
BACK ISSUES