Posted Thursday September 1, 2011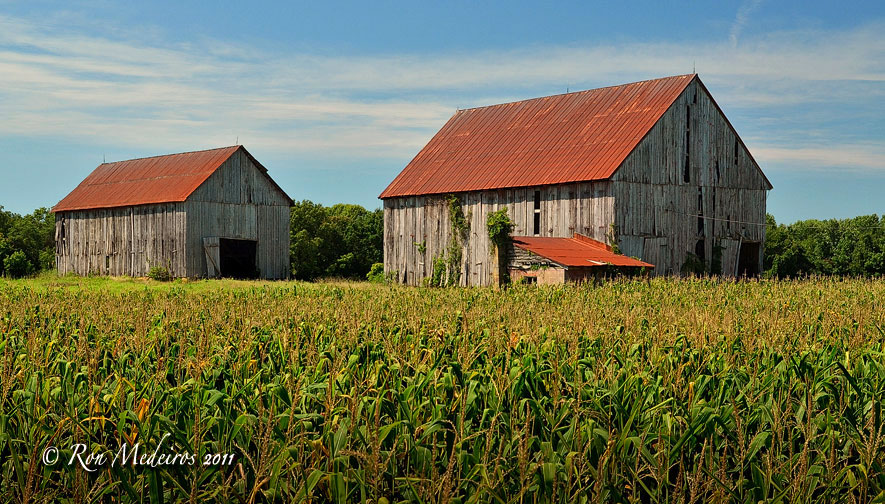 Barns, Calvert County, MD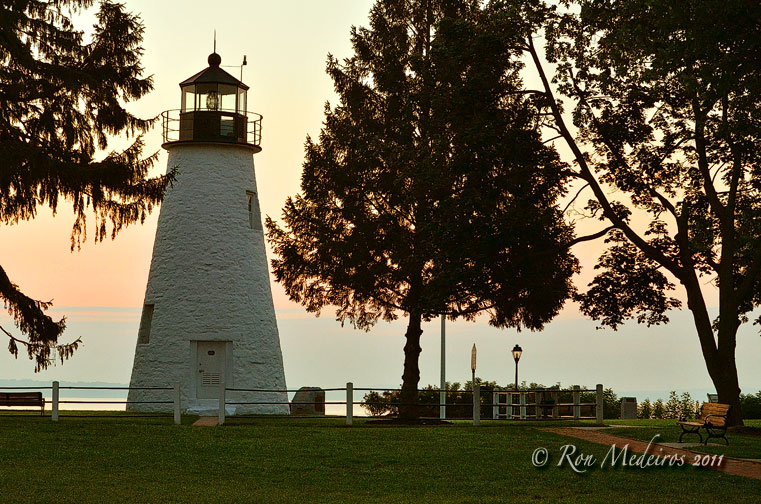 Concord Point Light, Havre de grace, MD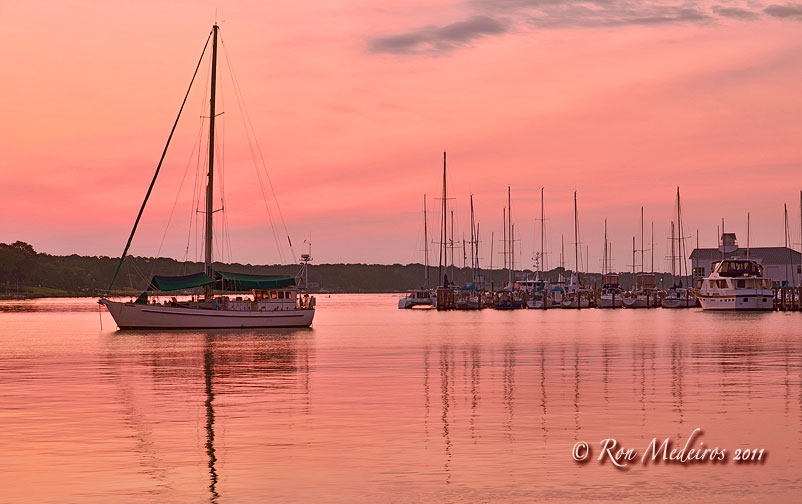 Dawn, Solomons Island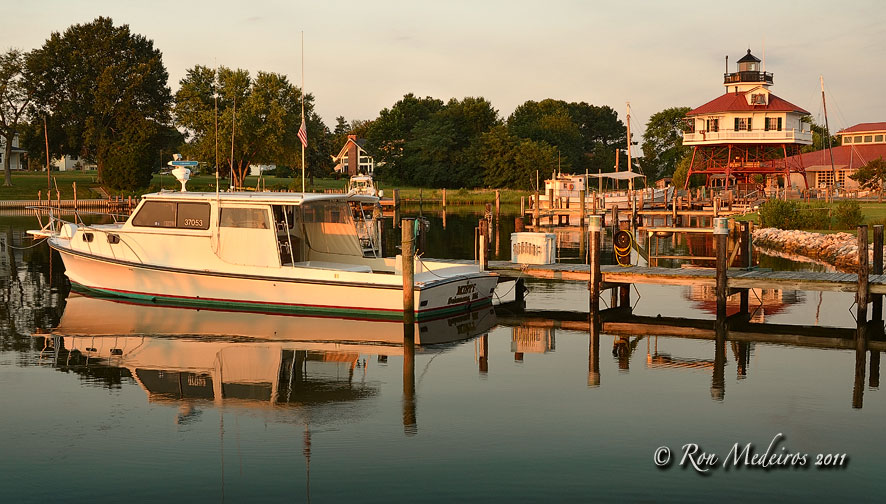 Drum Point Light, Solomons Island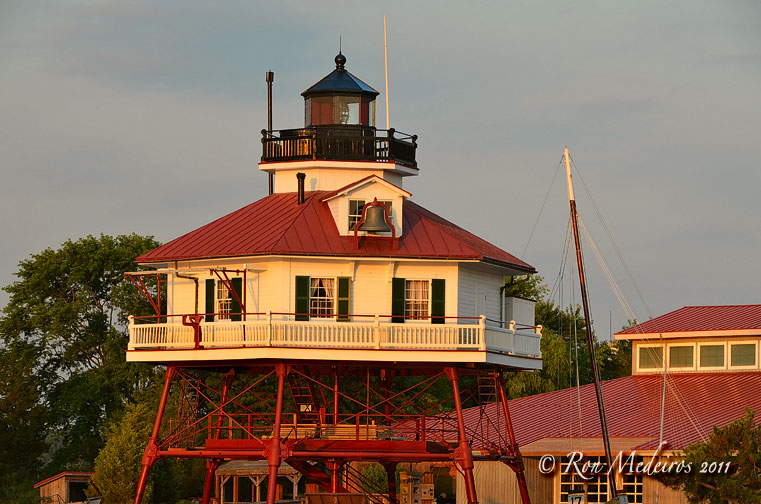 Drum Point Lighthouse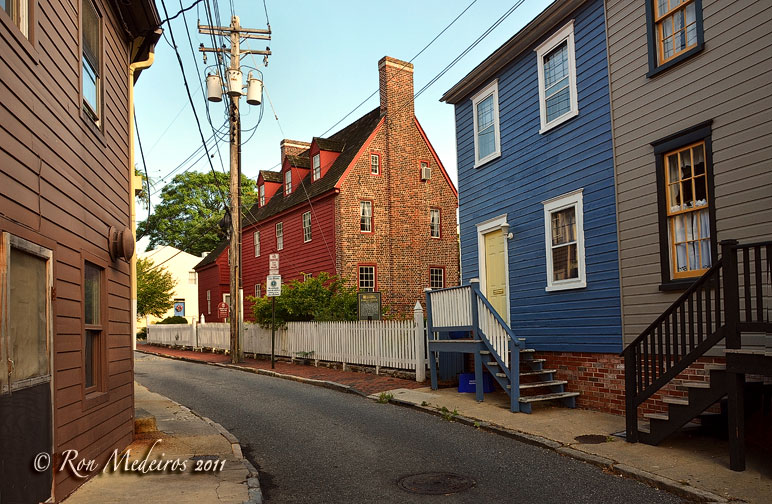 Pinkney Street, Annapolis, MD.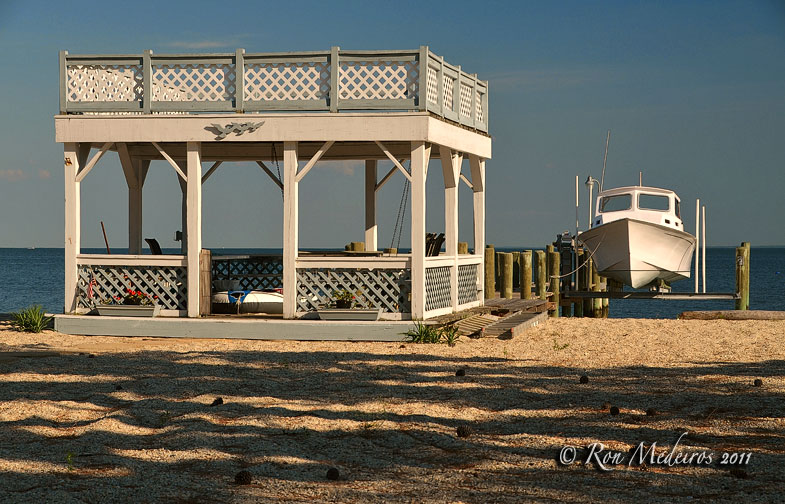 Piney Point Beach, Potomac River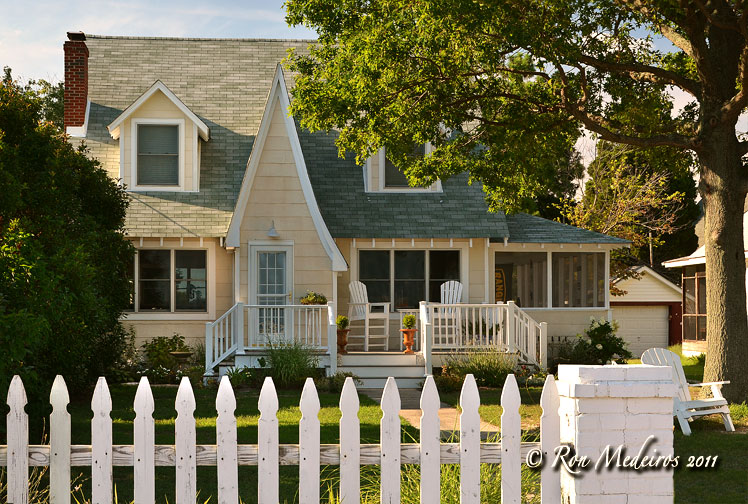 Residence, Piney Point Beach
Piney Point Lighthouse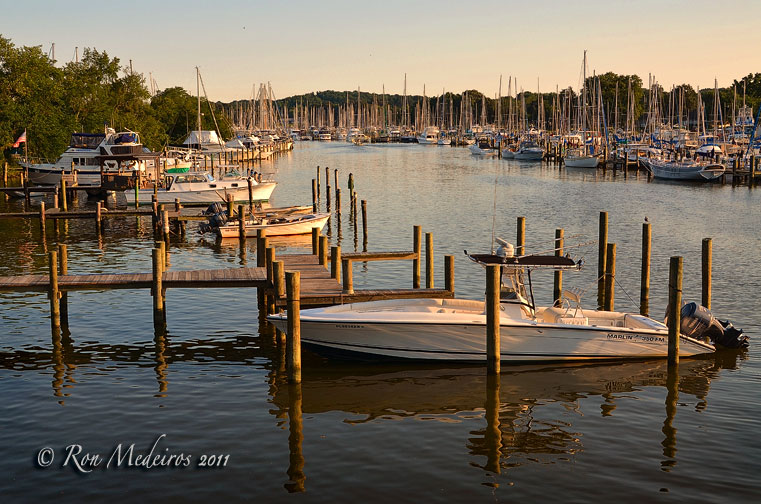 Tracys Creek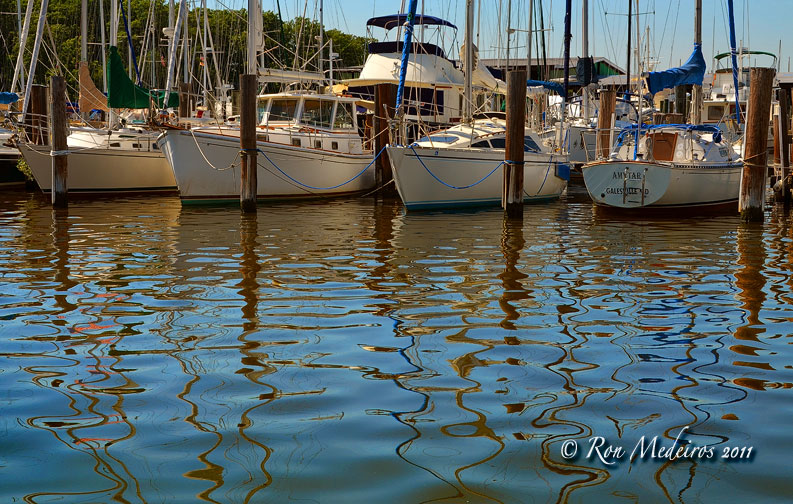 Reflection On Hartge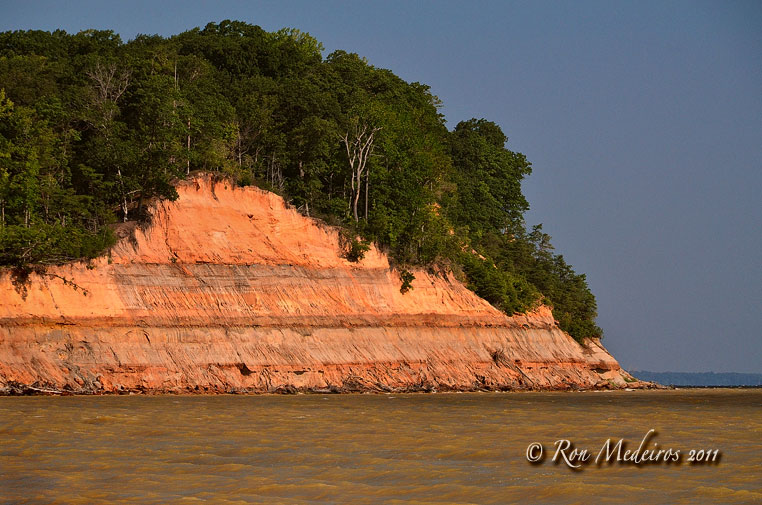 Calvert Cliffs, Calvert Cliffs State Park
Posted Friday July 22, 2011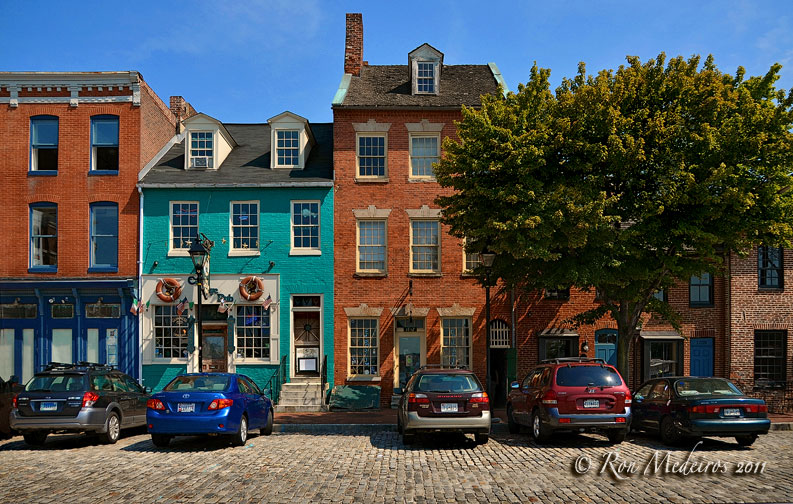 Parking Spot, Fells Point
Fells Point, Baltimore MD.
Not far from Baltimore's inner harbor attractions, historic Fells Point is one of the few places where you can still find some of the charm of "Charm City". Once a colonial maritime shipbuilding community, it gave birth to more than 600 ships including the U.S. frigate "Constellation", which is presently docked at the inner harbor. It was also the home port of the famous Baltimore Clippers. A shutterbug roaming about with a camera will find good photographic opportunity.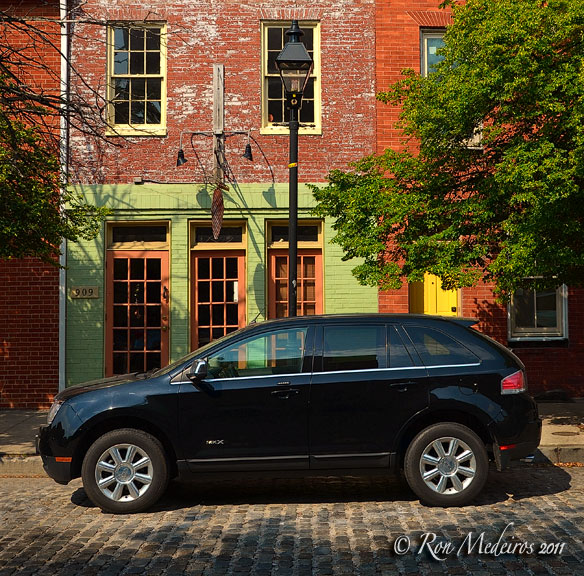 Curbside Color, Fells Point
Fells Point, Baltimore, MD.
Warm afternoon sunlight on colorful row homes caught my eye as I was walking by. Simple adjustment layers and dodging / burning made these two shots come alive. I also used the lens correction feature in CS2 to correct the distortion and straighten the vertical lines in the architecture. Nikon D7000 w/ AF-S18-200mm VR lens.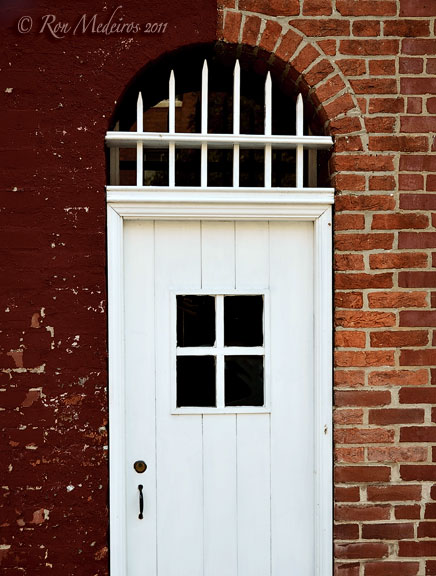 Between The Two
Fells Point, Baltimore, MD.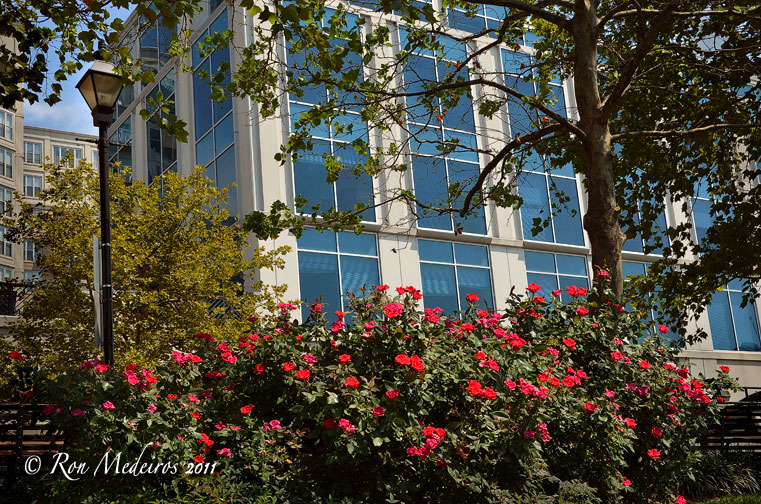 Downtown Scenic
Baltimore, MD.
I thought this scenic would look great as a watercolor rendering. Mouse over this image to see it as a "digital watercolor".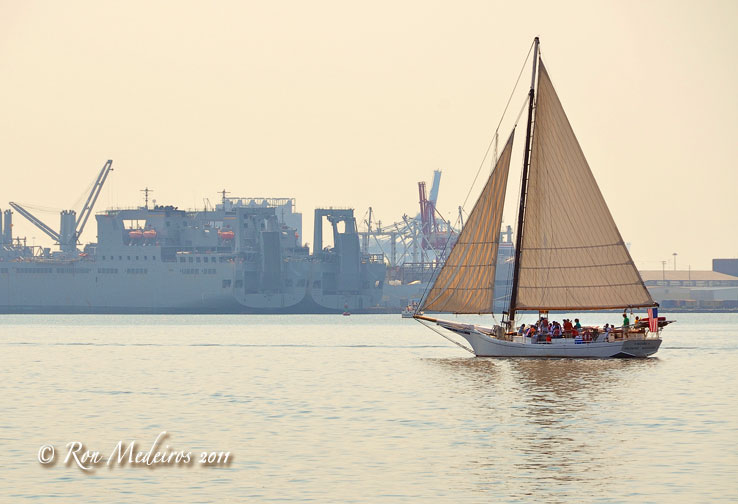 Skipjack, "Sigsbee"
Inner Harbor, Baltimore, MD.
Skipjacks were inexpensive workhorse sailing vessels designed specifically for dredging oysters on the shallow waters of the Chesapeake Bay. Stable, nimble, and capable of holding large catches of shellfish, they were commonly used by watermen. At one time there were as many as two thousand skipjacks sailing the bay, whereas today there are only some thirty two. This ship, the Sigsbee, was built in Oriole, MD, in 1901. The surviving ships are maintained for their historical significance and for loves' sake. As of this posting, a few are still used to dredge oysters. Their simplicity and form on the water is beautiful.
Mouse over image for a more authentic black and white look.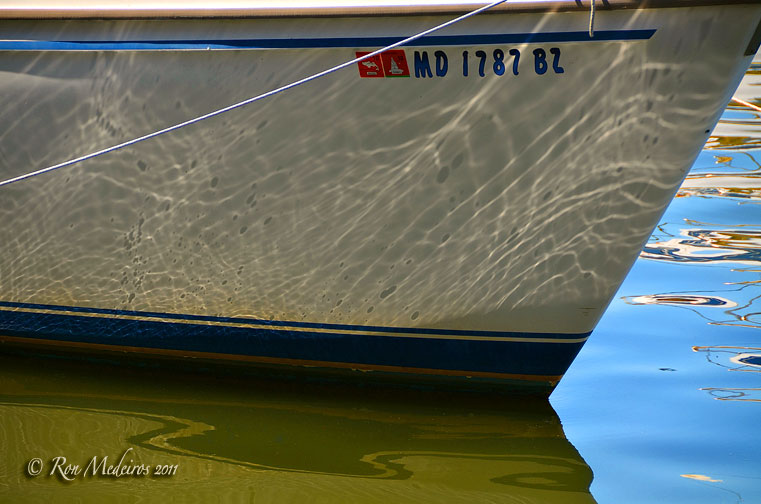 Shimmering Bow
Fells Point, Baltimore, MD.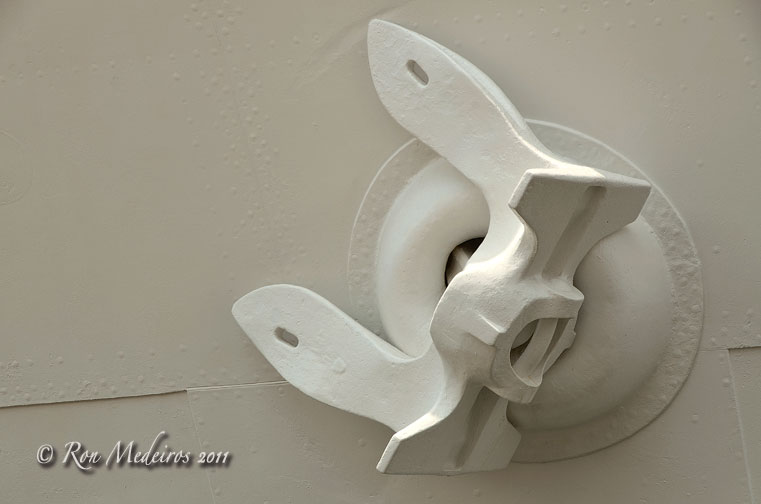 Anchor In White
Inner Harbor, Baltimore, MD.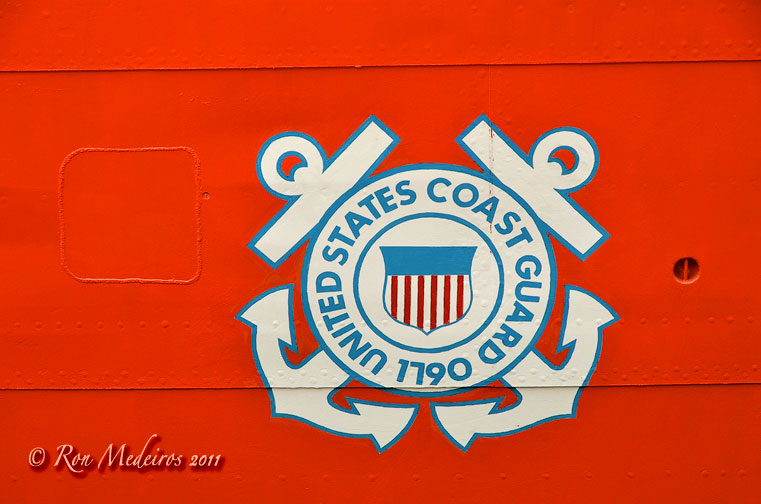 Coast Guard Logo
Inner Harbor, Baltimore, MD.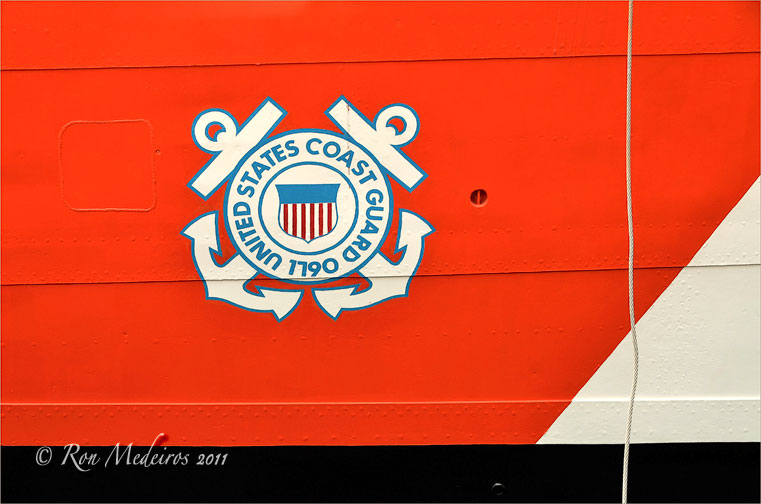 Logo And Lines
Inner Harbor, Baltimore, MD.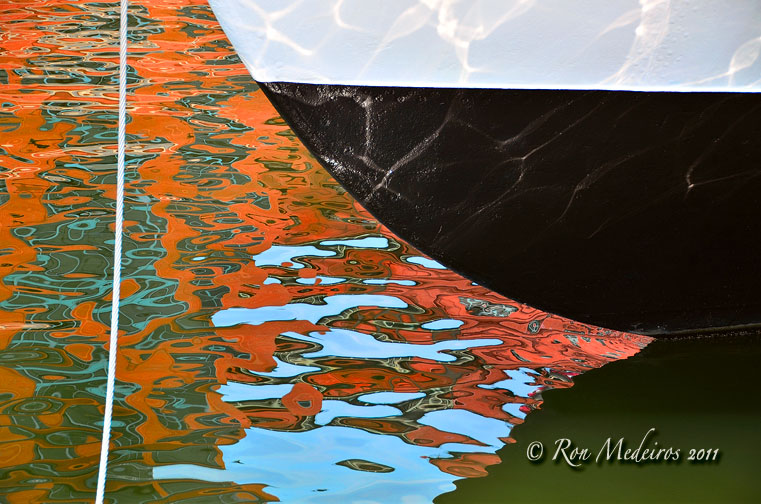 Stern Reflections
Inner Harbor, Baltimore, MD.
Devotional Snapshot
My Latest Work Blog is seasonally updated with new photographs. And my Featured Photograph page showcases a different photograph daily. Come visit the darkroom again for more eye candy. There's nothing more enjoyable on the web than a good photo blog.
I am pleased to share Makeshift Darkroom with you.
Ron

If you are new to Makeshift Darkroom you can see what you have missed in the archived "Back Issues"
^
Top
BACK ISSUES