FEATURED PHOTOGRAPH
Posted April 21, 2010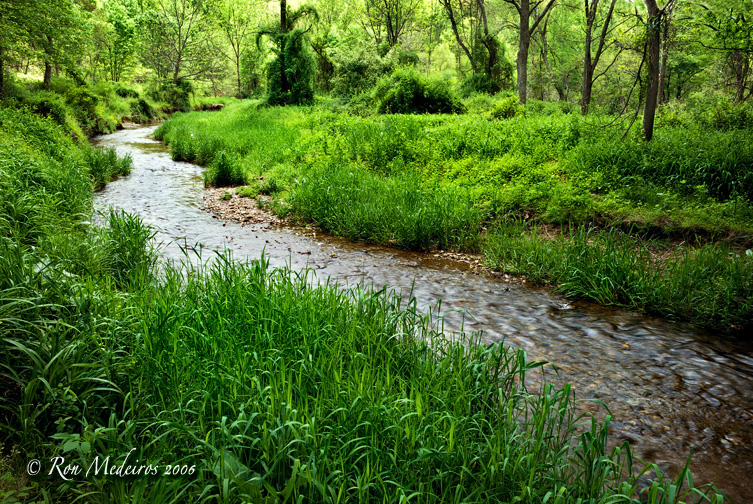 Where The River Goes
"and everything shall live wherever the river goes". Ezekiel 47:9
The above featured photograph for this spring is a scene that I captured a while back in May of 06. The grass had just exploded with new growth, lush and green. The sparkling waters on, "falling branch", were running clear and colorful after the preceding April showers. Several exposures were made at various shutter speeds and under diverse conditions of changing light. Many photographers prefer early morning and late afternoon light for it's subtle qualities. This picture was taken around noon under strong sunlight and partly cloudy conditions. There are many opportunities that come and go throughout the mid-day hours. Don't be afraid of shooting in strong light. There are many ways to make it work to your advantage. Some of the best pictures are often made at the least ideal times.
Tips and Techniques

Nikon D200 18-70mm lens @ 18mm. RAW exposure - shutter priority mode - 1/8 sec f - 22 - ISO 100. Extensive "printing" techniques in Photoshop CS2. At this distance from the water a 1/8 shutter speed yielded the desired degree of water "texture" and "movement"- a key element that really makes this picture work. A carefully timed exposure was made under hot noon sun, partially veiled by passing clouds. This rendered the scene with dynamic highlights, yet preserved foreground shadow detail and the subtle colors of the moving water, in the lower right. A good example of successfully tripping the shutter, at the right moment, in rapidly changing light. This is why I prefer shooting with a cable release when possible.
LATEST WORK
Posted Wednesday June 9, 2010
This morning I finished writing the latest "Word Pictures" article posted below.
Word Pictures Devotional
LATEST WORK
Posted May 22, 2010
Spring Photographs
Here are a few more recent photographs for my "Kilgore Falls" collection; plus a few others along the way.
All images were captured with a Nikon D200 with the exception of the last one which was captured with my Nikon D60. All images were made in the Digital Darkroom using Photoshop CS2.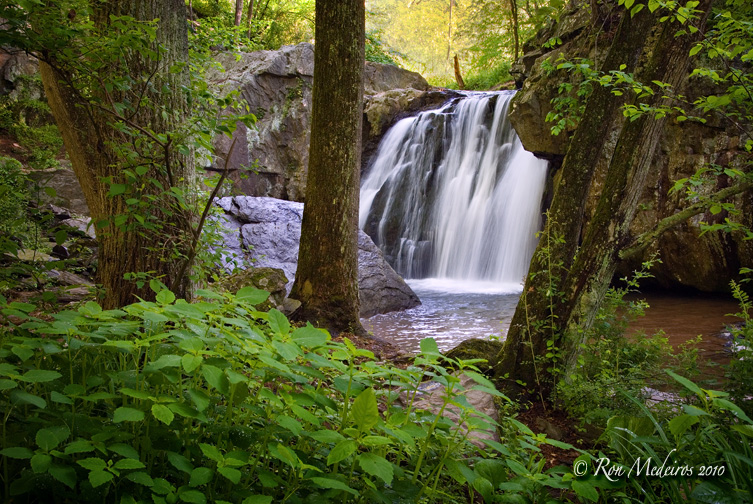 Spring Falls
This first image, "Spring Falls", is a good example of HDR ( high dynamic range ) photography. Because the light ratio was too high within this scene, two exposures were captured. The first exposure was made of the overall scene and a second exposure, 2 1/2 stops under exposed, was made to capture the highlight detail in the background over the falls. The two were combined in CS2 and carefully blended on a layer using the eraser tool. Much HDR photography today is over done. The result is flat, greyed out, or surreal looking photographs. When properly done it will be very difficult for anyone to notice. The goal in HDR photography is to only slightly EXTEND the dynamic range to avoid clipping both the shadows and especially the high values. Photographs, in most cases, need strong high and low values to look real. Maybe we should call it "Extended Dynamic Range photography."
Path To Falls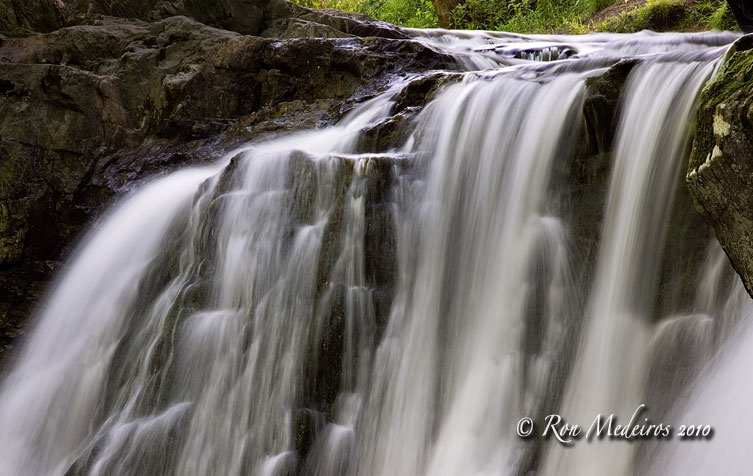 Cascading Water
River Scene
Beside Deer Creek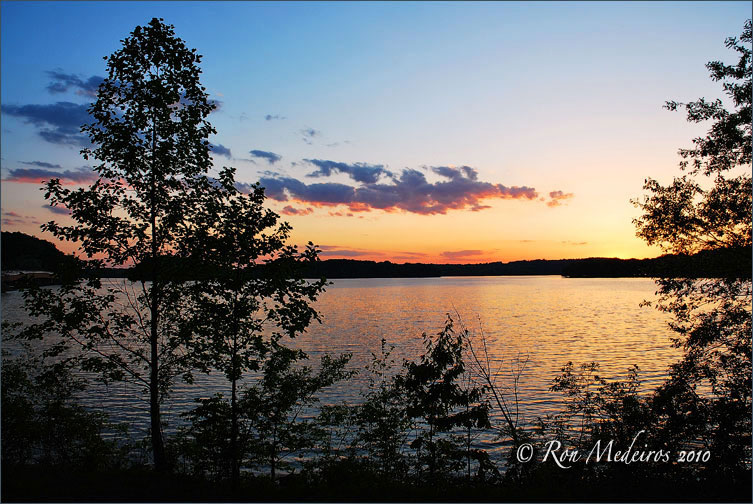 Day's End, Loch Raven Reservoir
National Day of Prayer
Thursday, May 6th 2010
It's under attack again.
Click here to submit a petition
to save the National Day of Prayer.
Devotional Snapshot
My Latest Work Blog is seasonally updated with new photographs. And my Featured Photograph page showcases a different photograph daily. Come visit the darkroom again for more eye candy. There's nothing more enjoyable on the web than a good photo blog.
I am pleased to share Makeshift Darkroom with you.
Ron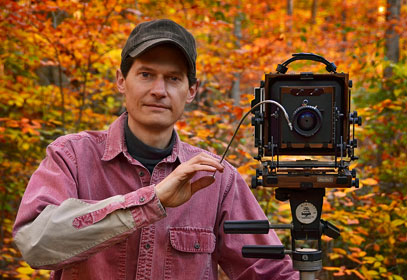 If you are new to Makeshift Darkroom you can see what you have missed in the archived "Back Issues"
^
Top
BACK ISSUES