by God's Little Boy
© MakeshiftDarkroom.com 2010
Posted 4/10/10


Spring is my favorite season to photograph landscapes. All of nature bursts forth with new life. Every drab and earthy hue is swallowed up by new and living shades of green. God has commissioned nature with the task of proclaiming the principal of "resurrection life" out of the "death" of winter. A powerful truth that comforts and keeps those who are chilled by the visitation of winter's darkness. Remember the promise to those who believe, " though he were dead, yet shall he live". Nature teaches this to us in so many ways. The trees "die" in the fall and sleep in death every winter, yet live again each spring. The bulbs, beneath our feet, are raised to new colors of life. The seeds from late harvest "fall to the ground and die" but afterward, triumphantly rise to new life again. If God does this for stalks and seeds, doesn't it stand to reason that he will do it for us who are created in his image and are of much more value?
We are foolish and slow of heart to allow this great truth to slip from our hearts. Some remain in the blindness of unbelief, refusing to lay hold of this Biblical promise, even when nature itself declares it to them. The unbelieving, who do not have the God given assurance of resurrection, unnecessarily bear a colder and darker winter than those who do. What a comfort and confident assurance is given from above to those who believe that they shall "see the glory of God". Though they be smitten in a dark season of life they do not utterly sorrow as others who have no hope. The Christian's hope reaches beyond this world into the next. This is why the apostle, Paul wrote, "if in this life only we have hope in Christ, we are of all men most miserable".
The Photograph below conveys a great truth. The river is God's life and it goes everywhere he finds faith. "and everything shall live wherever the river goes". This life gives an assurance now in this life and a resurrection in the next. To the degree we give ourselves to this promise is the degree that we will be comforted by it. Even if we should fail to receive a full measure of comfort while in the grip of our winters, We can trust that we will one day "see the goodness of God in the land of the living." He is faithful to fulfill what He has promised.
My friend, if you lack this "blessed hope" it is my prayer that this season will lead you to God's promise of resurrection life found in Jesus Christ.
" I am the resurrection, and the life: he that believeth in me, though he were dead, yet shall he live: and whosoever liveth and believeth in me shall never die. Believeth thou this?" (John 11:25-26)
For all who truly believe, the best is yet to come.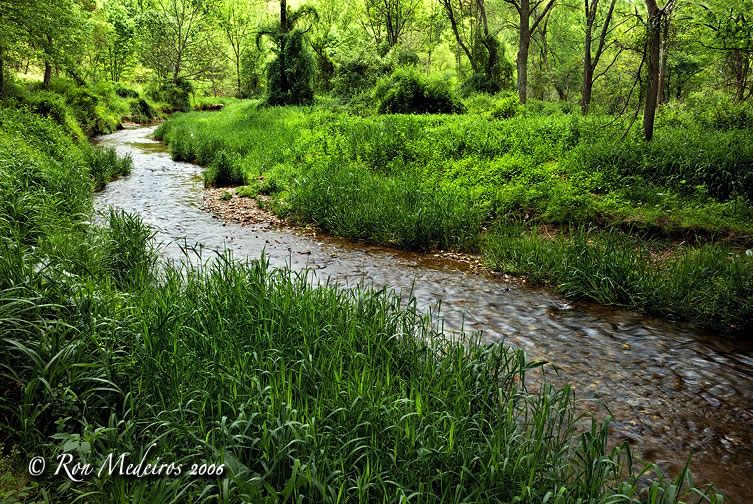 Where The River Goes
A Safe

Light in a Dark World.