Posted Saturday, May 17, 2014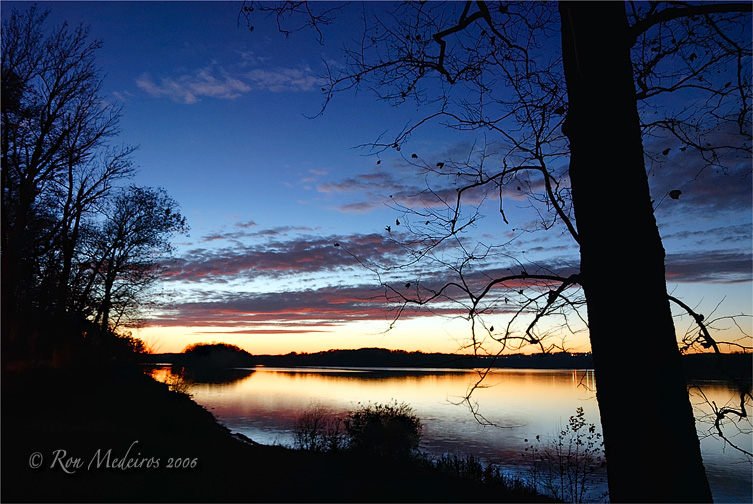 Sunset, Loch Raven
I recently reworked this image in DXO 9 and Photoshop CS5. This is the new image. I wanted to preserve the sense of the encroaching presence of nightfall that occurs right after the sun has gone down. The low values and deeper blue colors in the sky add to this feeling.

Mouse over

the image to see the older image without the noise reduction and lens distortion correction done in DXO. The improvements I made to the color and contrast were performed using adjustment layers in CS5. When I shot this image back in 06, I didn't have my tripod with me and had to shoot this scene at ISO 1600 with my old noisy D200. The file was full of chromatic noise in the sky - much more apparent in a larger print. (see upper left). I knew one day I would have some good software to remove it, and DXO is it. It really cleaned up this image and has given it new life. Like an old favorite negative, a RAW file or 16 Bit TIFF can be reworked in later years to reflect the new technology and "print"making skills a photographer has learned. This photograph was reworked for the next gallery update - whenever that happens.
Nikon D200
18-200mm VR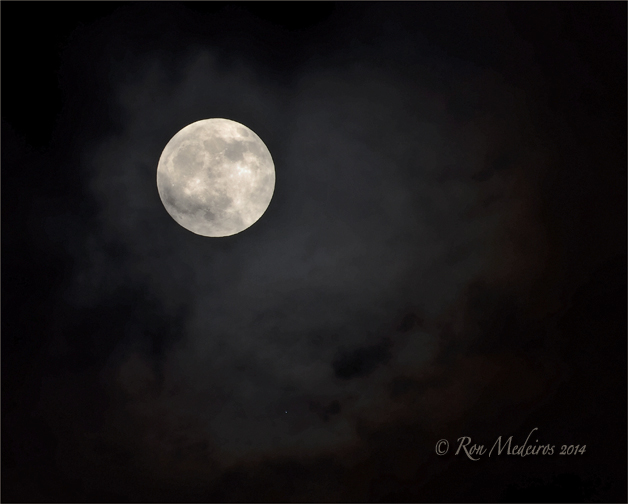 Misty Moon
About 4 hours before the blood moon eclipse on April 14th.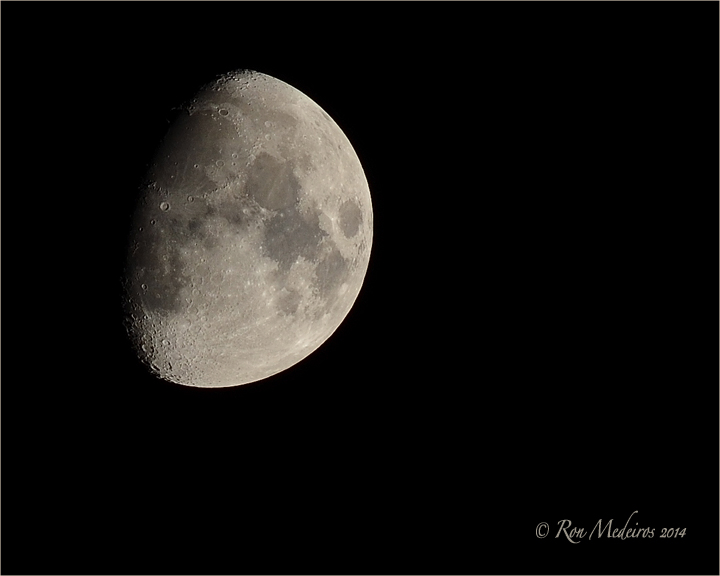 Waxing Gibbous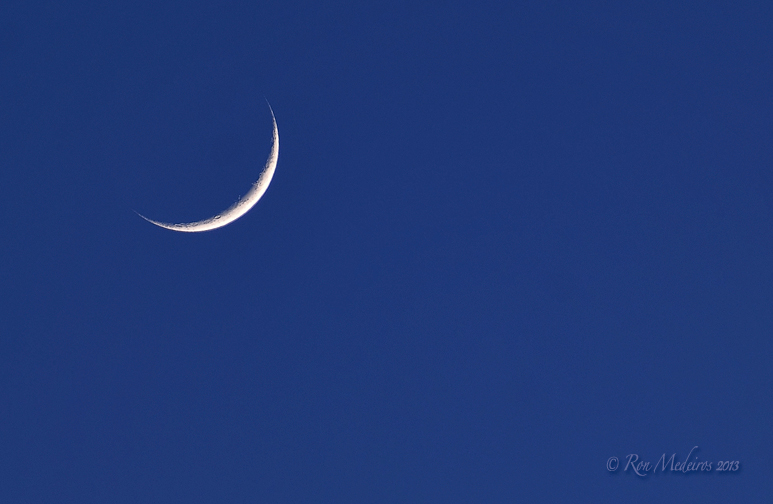 Crescent Sliver
             Posted Saturday, March 29, 2014
Fleeting Light, Chimney Pond
Here are a few more images from my 2011 trip to Katahdin recently "printed" and posted here for the first time. The final minutes of warm light grace the wild and ragged beauty of Chimney Pond in the great basin of MT. Katahdin.
All Images Captured by
Nikon D7000
18-200 VR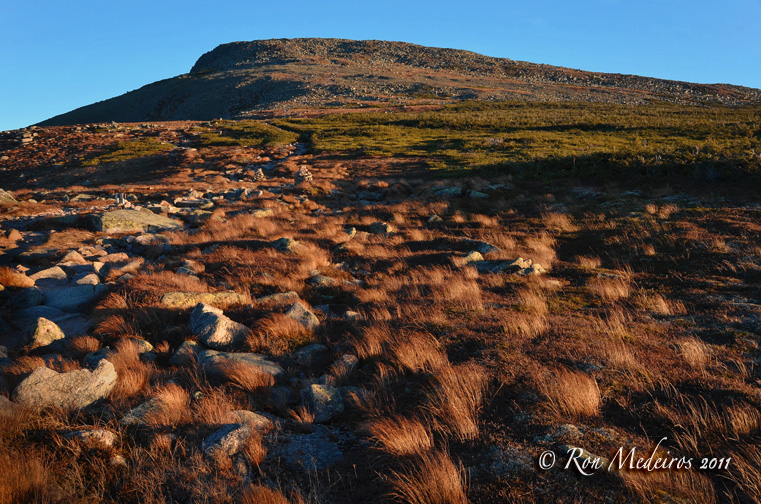 On Saddle Trail
A view towards the Summit. Late day sun paints the Saddle trail terrane with warm color.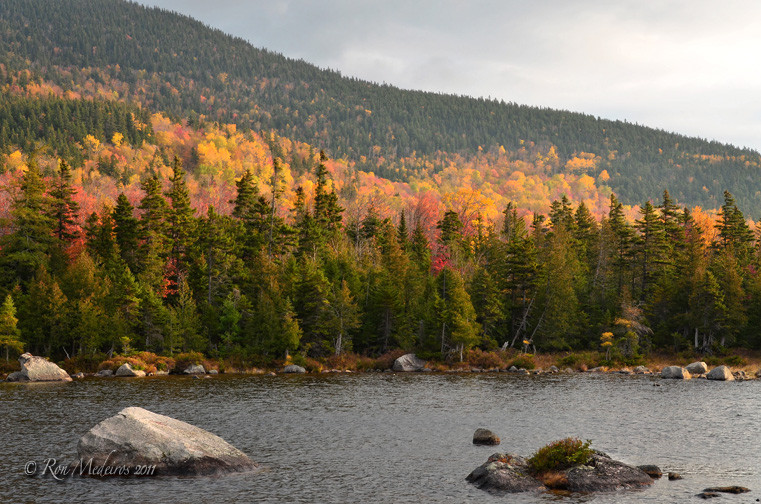 Sandy Stream Pond
0278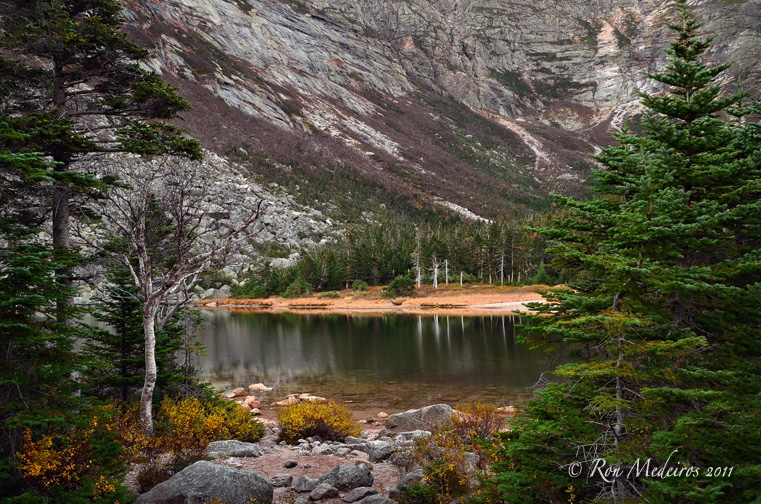 Chimney Pond, Morning
I chose this photograph to replace a previous one like it. I prefer this composition which has a less distracting foreground. Further improvements were made in the digital darkroom.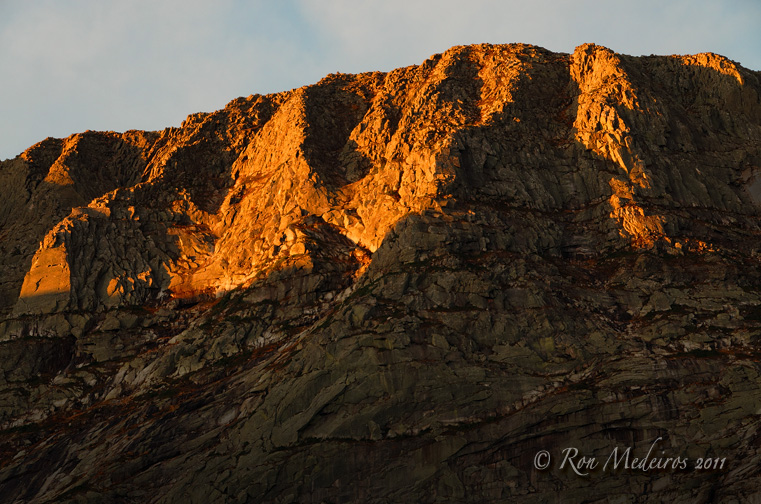 Morning Light On Baxter Peak
This photograph is not new, I reworked it from the NEF (RAW) file instead of the Jpeg to better render the warm high values of light on the stone. I always set my camera to record both RAW + Jpeg file formats because I have learned that there are certain images that are rendered better in a Raw file and others that are better in Nikon's ADL enhanced Jpegs. In this case the Jpeg file did not render the warm alpine glow as well as the NEF file did. The Jpeg was overly saturated and very unrealistic, while the NEF file recorded the warm highlight much like film would have. When out in the field it is a time of information gathering. A time to capture as much image information as possible for the work to be performed later in the darkroom. Working with both RAW and Jpeg files side by side in DXO has clearly taught me that I must shoot both file formats to achieve the best end result possible. This image should be viewed on an Apple monitor for the optimum color experience.
My Latest Work Blog is seasonally updated with new photographs. And my Featured Photograph page showcases a different photograph daily. Come visit the darkroom again for more eye candy. There's nothing more enjoyable on the web than a good photo blog.
I am pleased to share Makeshift Darkroom with you.
Ron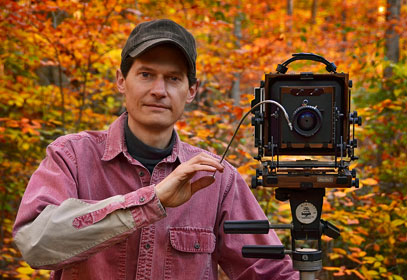 MORE PHOTOGRAPHS IN THE ARCHIVES
If you are new to Makeshift Darkroom you can see what you have missed in the Latest Work archived "Back Issues."
^
Top
BACK ISSUES