Posted Tuesday, February 18, 2014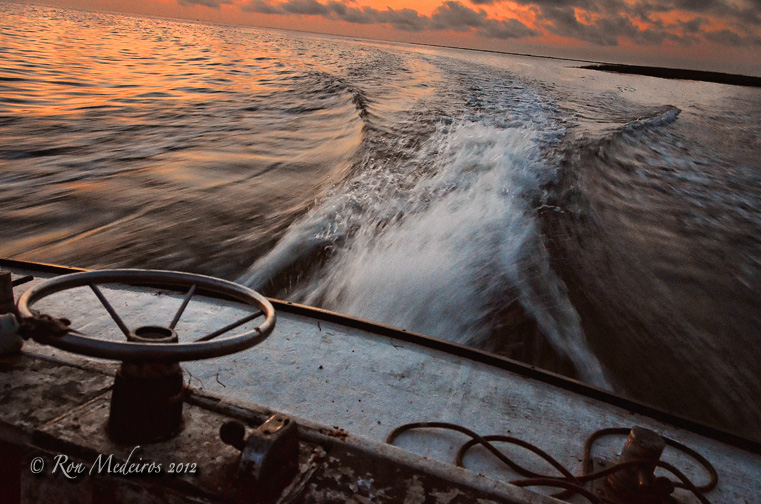 Dawning Astern
A Chesapeake crab scrape (Jamie Lee) cruises at dawn to begin a day of crabbing in the waters around Smith Island. This image is a preview of a collection of Smith Island photographs I captured last August. I like the color and low values in this hand held hi ISO VR shot I took immediately before dawn. A little camera tilt along with a bit of motion blur adds to the feeling of movement in this shot.
Nikon D7000
18-200 VR
f 5.6 / 20 / ISO 1600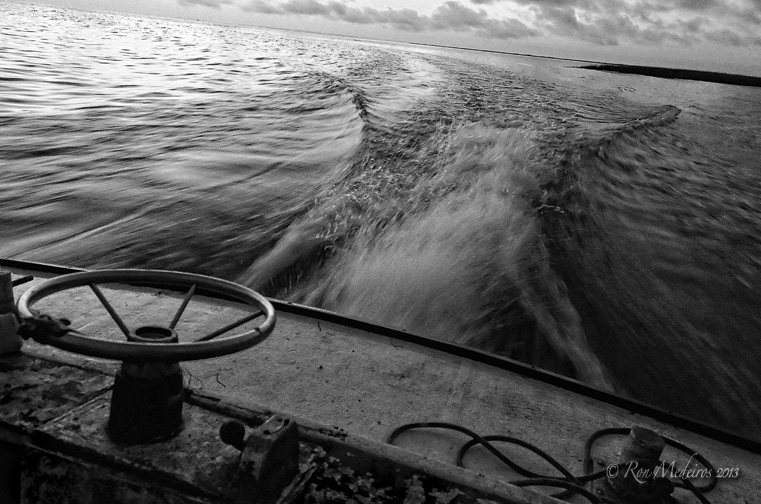 Dawning Astern BW
As rendered in black & white.
   I'm sorry the posts have been a bit sparse lately, too much of that "work" stuff getting in the way again.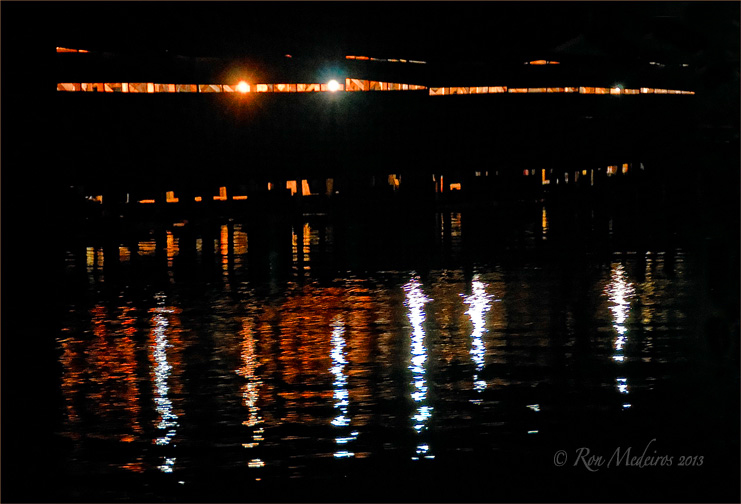 Smith Island Lights
This nocturne rendering features reflections from a crab shanty shortly before dawn on Smith Island. The waterman's day begins very early each morning. In the darkest before dawn hour, this was the only thing that auto focus could lock onto. I made this VR shot (vibration reduction) from the Jamie Lee as we were heading out from the dock. Adjustments made in the digital darkroom with DXO 9 and Photoshop CS5.
Nikon D7000
18-200 VR
f 5.6 / 30 / ISO 3200
             Posted Wednesday, January 1, 2014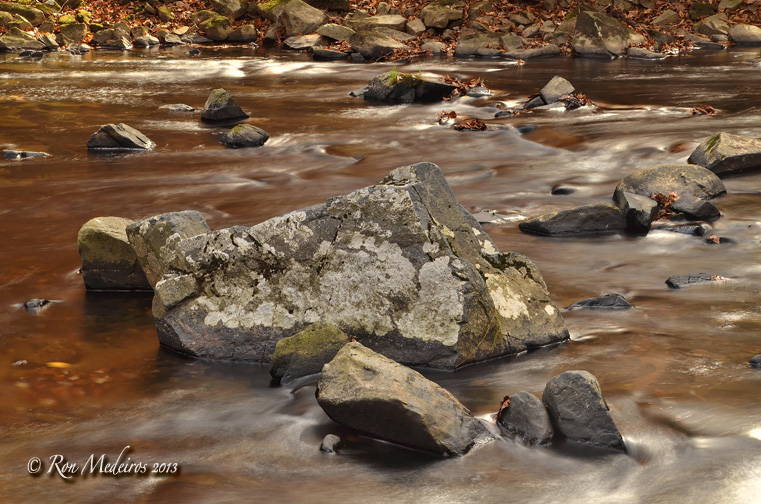 Currents, Little Gunpowder River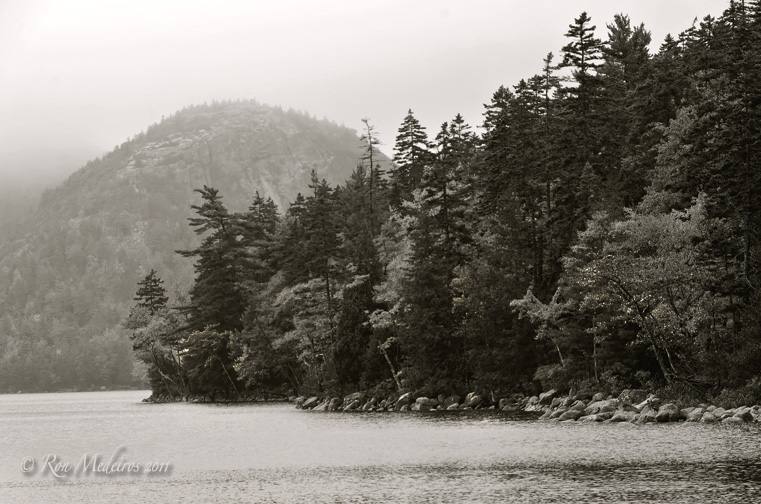 South Bubble, From Jordan Pond
Acadia National Park, Maine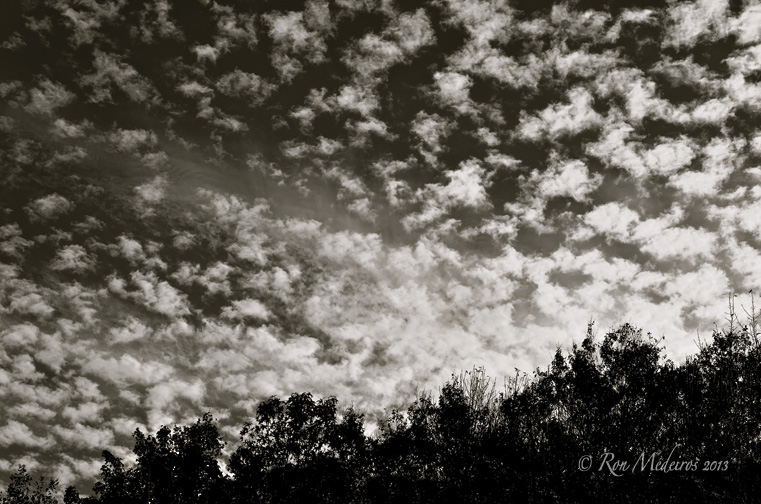 Wild Skies
2485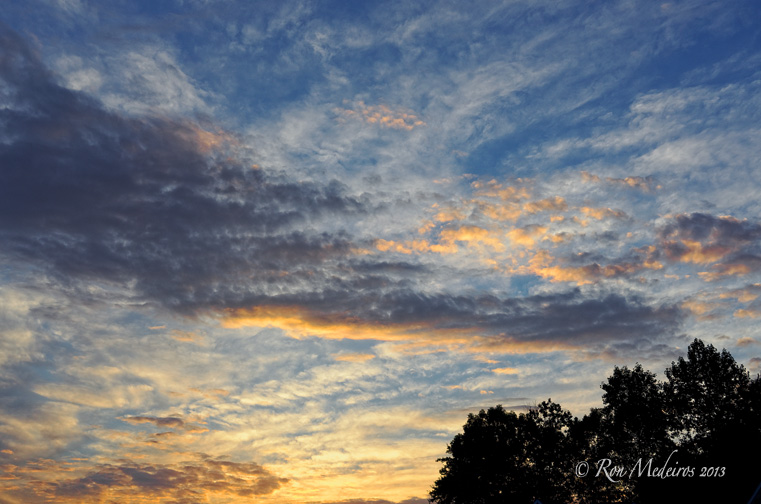 Wild Skies
0064
My Latest Work Blog is seasonally updated with new photographs. And my Featured Photograph page showcases a different photograph daily. Come visit the darkroom again for more eye candy. There's nothing more enjoyable on the web than a good photo blog.
I am pleased to share Makeshift Darkroom with you.
Ron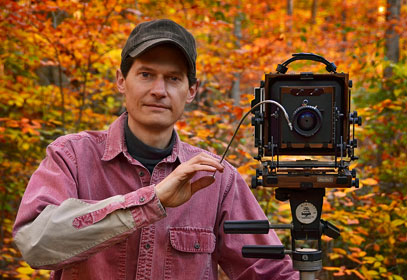 MORE PHOTOGRAPHS IN THE ARCHIVES
If you are new to Makeshift Darkroom you can see what you have missed in the Latest Work archived "Back Issues."
^
Top
BACK ISSUES