Posted Saturday June 30, 2012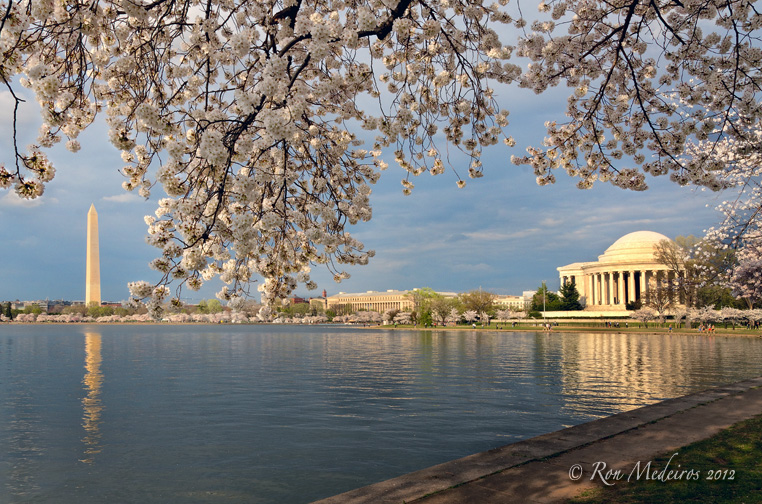 DC Cherry Blossoms
Featured Collection
Posted Saturday June 23, 2012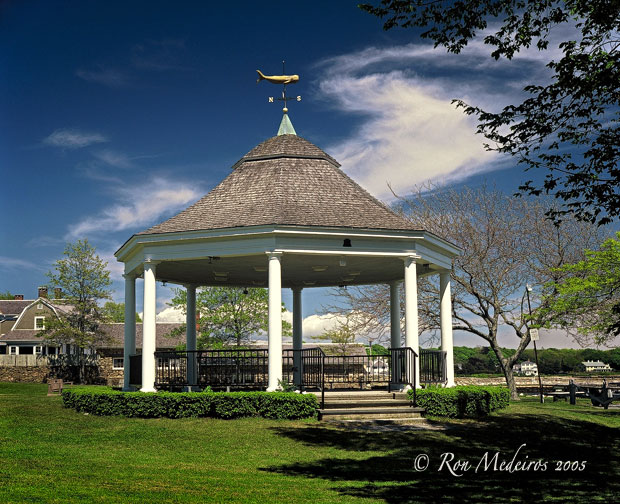 Bandstand, Shipyard Park
Town Wharf, Mattapoisett, MA
Kodak Ektachrome film image, Bronica GS-1, 100mm Zenzanon, with polarizing filter.
I made this exposure back in 05. My wife and I were in Mattapoisett for a visit and we went for a walk around the historic waterfront. It was one of those beautiful clear sunny blue sky days in early June. All of the foliage was new and green and the sky was filled with wispy clouds. When we arrived at Shipyard Park this scene caught my eye. I set my tripod in place and captured this moment in time as it was passing. I like the elements within this landmark Mattapoisett photograph: the bandstand, rich blue sky, dramatic clouds, greenery, tree shadow, and branches, which frame the scene within this 6x7cm film image.
Posted Thursday June 7, 2012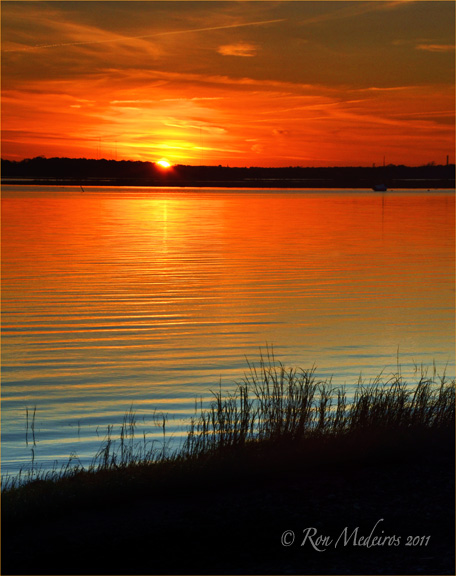 Sunset, Shaw's Cove
Mattapoisett, MA
Nikon D7000, 18-200 VR, Cokin graduated neutral density filter.
The end of another beautiful day last October, where I enjoyed the solitude of this place until nightfall.
Posted Tuesday May 29, 2012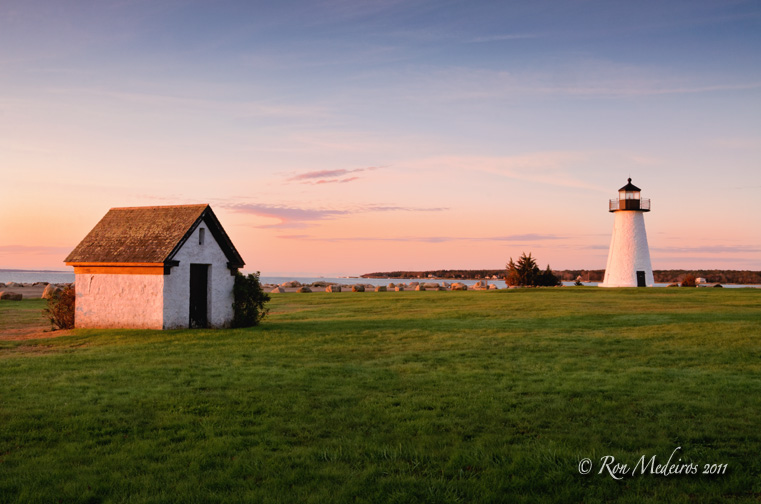 Ned's Point, Dawn
Mattapoisett, MA
Nikon D7000, 18-200 VR
Ned's Point Lighthouse and the old oil house, in warm morning sun.

    Waxing Crescent
     Posted Saturday May 19, 2012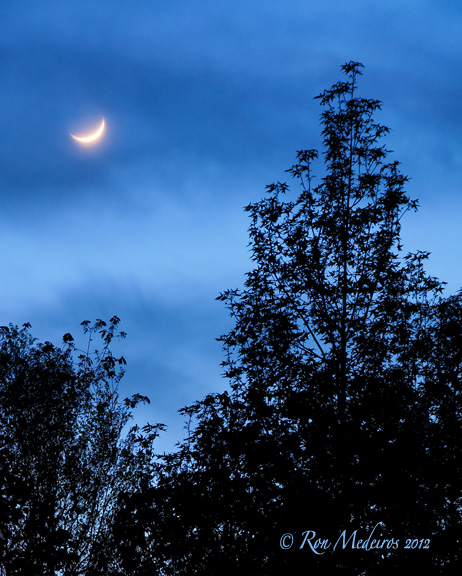 Waxing Crescent
Nikon D7000, 18-200mm VR
This scene was changing rapidly, allowing me only a few minutes to grab my camera and tripod and make this exposure. Afterward, I checked the moon phase and confirmed that it was in fact "waxing crescent"- merely crescent, but on the increase toward becoming full. As I considered this phase of the moon I was inspired to write the following.
Devotional Snapshot
Visit the
My Latest Work Blog is seasonally updated with new photographs. And my Featured Photograph page showcases a different photograph daily. Come visit the darkroom again for more eye candy. There's nothing more enjoyable on the web than a good photo blog.
I am pleased to share Makeshift Darkroom with you.
Ron

If you are new to Makeshift Darkroom you can see what you have missed in the archived "Back Issues"
^
Top
BACK ISSUES